It gives me such joy to view the portraits after the session. I am so excited, it's like opening a present each time I see a cool image, especially when there is one you knew was just magic.  Such was the case with this image of baby C. and his Daddy.   How adorable is this portrait ?  I just love the look of love on Daddy's face.  You can't give any instruction to babies, but you can sure let them "talk" to their Mommy and Daddy.   It always happen when I "get zen" during the session and allow the baby to just be, they just do the right thing for the camera, and they just know how to melt your heart, don't they ?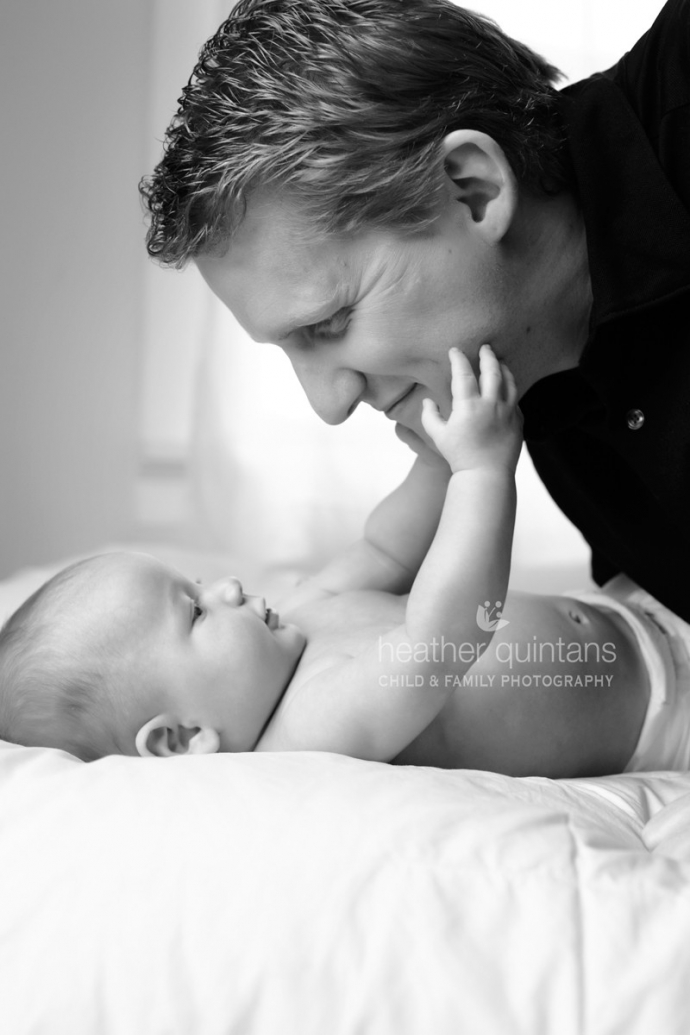 PINTHIS
Here are a couple other images that I just adored.  Can't you just tell how much in love these guys are ?   Oh, baby love, so sweet….
This next one just cracks me up. I always comment how the real shot is
really the parents and myself laughing and making silly faces to the
babies to get them to react.  What we won't do for a great image ?