Usually when I prepare for a session, I ask a lot of questions and have a strong plan on where I want to go when creating the portraits.  Although it's good to have a framework, I find I rarely stick to it…not a good asset for an architect, but this approach seems to work well with photographing babies and children, especially newborns.
Such was the case with little E. I asked Mom (one of my great wedding clients) to come in just as soon as she could so we could capture a sleepy newborn look.  Well Baby E. didn't get my memo and decided to stay awake the whole session.  How lucky for me, because Baby E. just loved looking at her Mom and big sis.  I know they say they a week old baby can't really make out faces, well I beg to differ, as I think she knew exactly who her family was and loved being with them and staring at them.
Thanks K and D for bringing such beautiful girls to our world.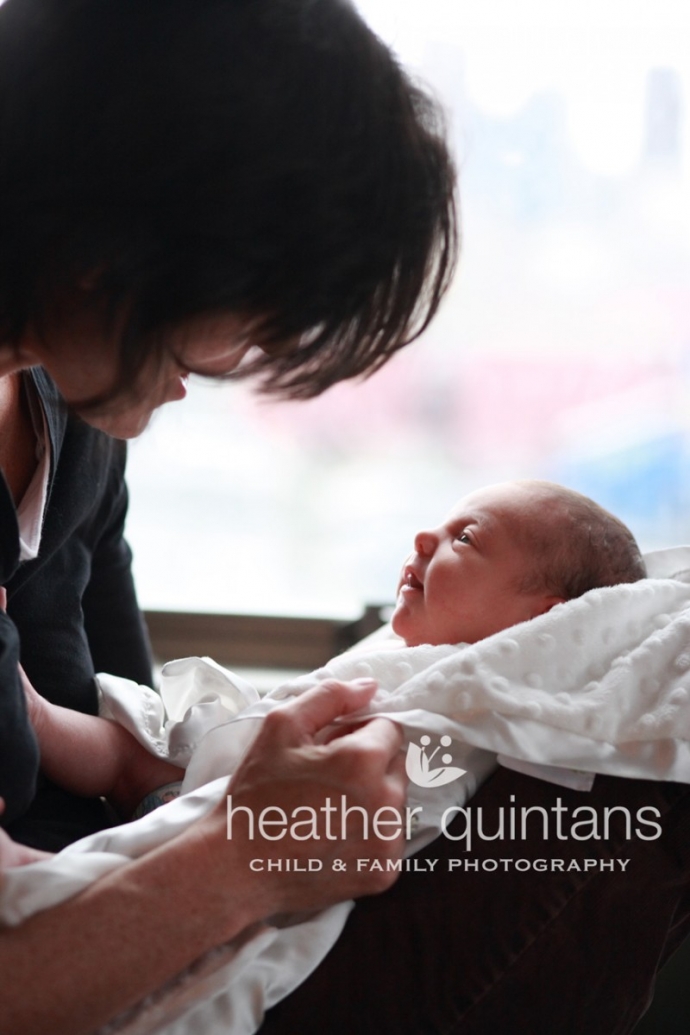 PINTHIS