We had a ton of fun this past Sunday at the Red Tricycle and Zespri Kiwifruit Summer Event at University Village.   We photographed a bunch of cuties that day as part of the promotional
event.  A bit different than my typical style , we were really going
for fun and playful as the theme for the day was "play with your food."  We'll be having a contest on the blog  in a couple days so check back and vote for your favorite playful  look.   The winner will receive a complimentary portrait session.
On hand was lots of free tastings of the yummy kiwi (loved the goldens), a kids booth to make fruit cups with ice cream cones  (what a great idea), coloring stations, as well as giveaways with Red Tricycle and Calidora Skin Clinic.    Thanks to the KidsClub in Uvillage for their partnering with this event.
Be sure to check back on Thursday when we'll have a poll set up to vote for your favorite "Kiwi Kid".    Check on the left side here.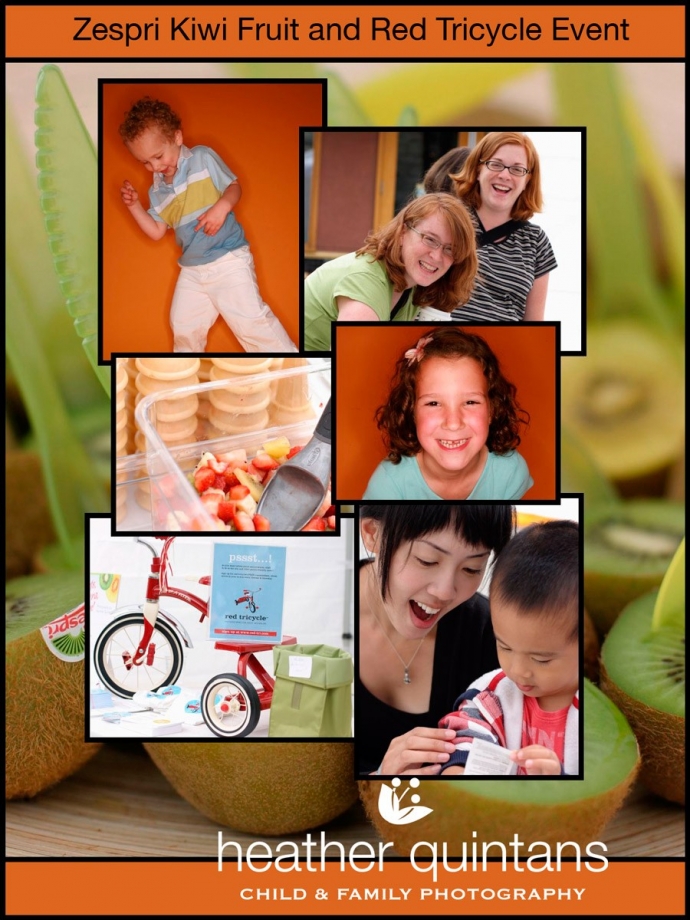 PINTHIS